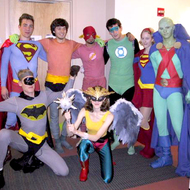 Iron Man is more likely to knock on your door this Halloween than President Obama.
Presidential Halloween costumers are popular every election year, but during this race, neither Obama nor Romney are coming close to movie characters and superheroes.
For adults and kids alike, the top-selling costumes are Spider-Man, Batman and The Avengers, including characters such as Iron Man, The Hulk, Thor and Black Widow.