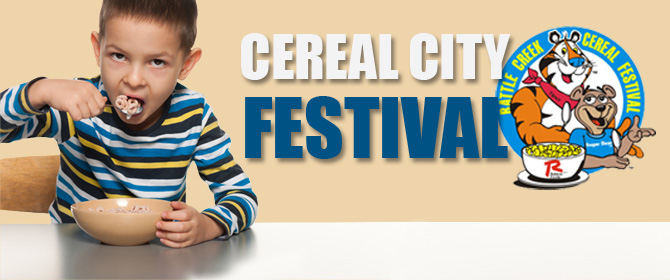 Cereal City Festival is Here!
Each June, The Cereal City Festival is like a Homecoming for Battle Creek natives and neighbors. This years event is the 56th anniversary with the Grand Cereal Parade kicking off the weekends fun Friday, June 7th at 6pm.
Saturday's Worlds Longest Breakfast Table showcases Battle Creeks heritage with Kellogg's, Post, and Ralston Foods. The tables stretche down W. Michigan Avenue from Washington Avenue to Tompkins Street. Join Snap, Crackle, Pop, Tony the Tiger, Toucan Sam, and Sugar Bear celebrating the birthplace of the cereal industry. Serving begins at 8am.