A Country Love Note for Your Valentine
From February 6 through the 16th we're posting your Country Love Notes on wincountry.com. Simply enter your romantic thoughts to your Valentine and we'll post it on our Country Love Notes page for him or her to see. You'll be eligible to win a pair of tickets to see Kenny Rogers in concert at the Holland Tulip Festival on Friday, May 10. We'll also have some great runner up prizes.
Please limit your thoughts to 25 words or less. Then tell your Valentine where you've posted your Country Love Notes. Who knows? We may even read your message on the air.
Sponsored By: Hardings Friendly Markets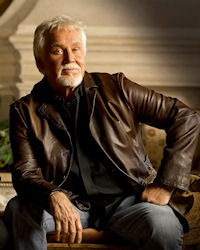 Valentine Love Notes
From: Barb Squires
To: Rick Squires
You don't have to keep me fallin like this ˜ but it'd sure be cool if you did. You have made my life complete and I love you more everyday!
From: Rebecca Palmer
To: Steve Collins
Whatever it is we got it!
From: Andrea Holmquist
To: Dave Holmquist
I just want to let my husband of 13 years know how much I appreciate all he does for our kids and I. We have went through some hard times and he has always made sure the kids and I do not go without anything and in turn he NEVER asks or does anything for himself! I love him more than he will ever know!
From: Becky Ultz
To: Jeff Ultz
2 years ago I was fighting cancer and my husband was by my side the whole time. I was in the hospital for 10 days and he drove from burr oak to Battle Creek every day after work. When I came home he cooked for me everyday to make sure I ate. I love him so.
From: Julia LaLone
To: Kyle Ball
Kyle, I love you more than their is starts in the sky. Even more than the average heart beats a day. But hun, my heart isn't average around You. It speeds up when we talk and slows down when you're sad. I've never felt like this before and I love it.
From: Ron Brown
To: Emmy Burrows
Emmy your my Love, your my everything, anyday spent with you is always wonderful....love you lots Ron
From: Dennis Martin
To: Joyce Farnan-Martin
Happy Valentine's Day. Let's have fun at the concert!
From: Cisco Ortiz
To: Maggie Ortiz
Our kids have the best mother in the whole world! We have been so lucky to have the three children we have. Though we have hit bumps, our road ahead is filled with happiness.
From: James Martin
To: Susie Jones-Martin
After being married twice, I honestly thought that the chance of finding true love again would be slim. Not only did I find love again, I also found the greatest gift of my life. And that is Susie, who has been my beautiful wife of six years this July.
From: Sheila Deeren
To: Donny Deeren
To my wonderful husband of 20yrs we have had a lot of ups and downs but I cant see me with anyone but u. Your my rock that holds me grounded. I cant see me with anyone but u. Im just wishing there was more room because there is more i want to say. I LOVE U
From: Sue Hughes
To: Ron Hughes
I met my valentine when I was 12, we had a baby when I was 14, we have been together for 33 years and I love him more today then when I meant him. He is truly my best friend and my special valentine. He is the best man there could ever be. I love him so much.
From: Susan Jones
To: Larry Stewart
I love you because you know just the right thing to say at the right time. You have my back, you think I rock and you let me wear my socks!
From: Hannah Hale
To: Lawrence Hale
He's the greatest man any woman could ask for. I love you so much. I'm so happy I get to spend the rest of my life with you. I'm so blessed God gave me you. Words can not express my love! Happy Valentines Day my love!
From: Mike Walters
To: Penny Walters
love you more today then yesterday thank you for all you do for me
From: Sharon Sloan
To: Phred sloan
Happy Valentines Day to my best friend and husband! You have been my rock through my cancer, the loss of our daughter Samantha, and all the ups and downs when Ben was growing up, not to mention when he was deployed! I Love you All-WAYS
From: Kari Birchfield
To: Todd Birchfield
From your LADY, to my knight in shining armor...I love you. Beside me, is where I want you to be. You're the love of my life...Happy Valentines Day!I love you, forever.
From: Donna Lemmer
To: Brian Lemmer
Brian, This last year has been the best year of my life. I waited forever to find my true love and I found it in you. I'm so proud to be your wife and feel blessed you wanted to spend your life with me. Happy Valentines day baby.
From: Natalie Hardy
To: Eric Barr
You are my constant.
From: Hilary Riegel
To: Weston Riegel
I have been with the man of my dreams since I was 15 and we have been happily married almost 9 years in March. He is the best husband/Father. The past 13 years has been the best ever and it only keeps getting better.