WIN 98.5 Presents the Golden Apple Awards
WIN 98.5 and our sponsors are proud to support our Golden Apple award winner!
Each month WIN 98.5 will recognize an area student and an area teacher that has been nominated for our Golden Apple award. Parents and friends are welcome to nominate a hard working high school or college student or teacher. Our monthly winner will receive a prize package from our supporting sponsors...Kellogg Community College, Thomas and Maxson Doors and Windows, Bob Janvrin Auto Body, Lafayette Auto Parts, AIM Asphalt, M-66 Bowl, and Professional Towing.
The April Teacher Winner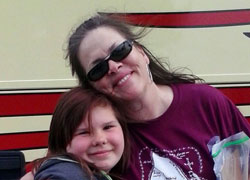 Name: Julie Renaldo
Reason for Award: Mrs.Renal do is an outstanding teacher as well as a friend to all students. I have sent a nominee for Mrs.Renal do and student Tori Abercrombie! A student who works and studies hard. Does her best, was student consul , wants to be a teacher in the future.
The April Student Winner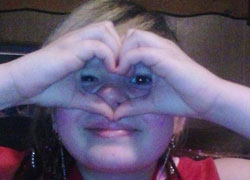 Name: Tori Abercrombie
Reason for Award: Tori Abercrombie 4th grade student of Julie Renaldo teacher at Delton Kellogg Elem. Tori is an excellent student, good grades, helps out, completes all tasks, has received awards, student consul , and Mrs. Renaldo has been an excellent teacher to lead Tori on the right path. York would like to be a teacher in her future yrs and is beginning to save for her educational goal. Smart head on Tori's shoulders and thanks for the great teaching, and support from a great friend and teacher-Mrs.Renaldo.
The Golden Apple Award Candidates
Elect Your Favorite Student or Teacher