The Season For Weddings
It's the Season
It's the season for wedding planning. See WIN 98.5 at the January 5 Bridal Fair hosted by Wiser Productions at the Firekeepers Casino and Hotel.
Help For Planning
Look below for a list of local businesses that can help you plan your wedding and for some fun facts about weddings you may not have known.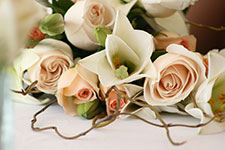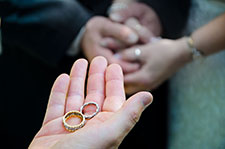 Fun Facts About Weddings
Queen Victoria started the Western world's white wedding dress trend in 1840, before then, brides simply wore their best dress.
Ancient Greeks and Romans thought the veil protected the bride from evil spirits. Ever since, brides have worn veils.
Czech newlyweds have Peas thrown at them instead of rice.
In the symbolic language of jewels, a sapphire in a wedding ring means marital happiness.
Snake rings dotted with ruby eyes were popular wedding bands in Victorian England, the coils winding into a circle symbolized eternity.
Reference: http://wedding.theknot.com/