« back to Movies
Short Term 12
Release Date: None
Genres: Drama
Cast: Brie Larson, John Gallagher Jr., Stephanie Beatriz, Kaitlyn Dever, Alex Calloway, Kevin Hernandez, Lydia Du Veaux, Keith Stanfield
Directors: Destin Cretton
Official Site: http://shortterm12.com
Distributor: Cinedigm
The story is told through the eyes of Grace, a twenty- something supervisor at a foster-care facility for at-risk teenagers. Passionate and tough, Grace is a formidable caretaker of the kids in her charge - and in love with her long-term boyfriend and co-worker, Mason.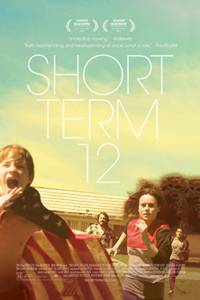 Show Times / Buy Tickets
There are no current showings for Short Term 12 in this area.