« back to Movies
From the Rough
Release Date: None
Genres: Drama
Cast: Taraji P Henson, Michael Clarke Duncan, Tom Felton, Letoya Luckett, Henry Simmons, Justin Chon, Ben Youcef, Robert Bailey Jr., Paul Hodge
Directors: Pierre Bagley
Official Site: http://www.fromtherough.com
Distributor: Freestyle Releasing
From the Rough, starring Academy Award nominees Taraji P. Henson and Michael Clarke Duncan and Tom Felton, is the inspirational true story of Catana Starks from historically black university Tennessee State, who became the first African-American woman ever to coach an all-men's team at the collegiate level. Through grit and determination, she overcame incredible odds and deep-seated prejudice from all corners to guide a rag-tag group of golfers to an all-time record championship season.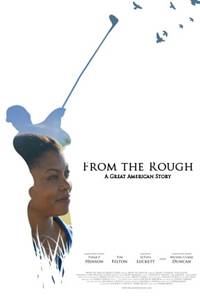 Show Times / Buy Tickets
There are no current showings for From the Rough in this area.