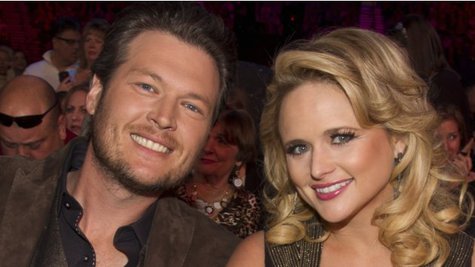 Country's hottest couple are both nominated for Grammy Awards. Miranda Lambert earned a nod for Best Country Album, for Four the Record , and her hubby Blake Shelton is up for Best Country Solo Performance with "Over."
Speaking of her nod, Miranda says, "My albums are my heart and soul. To know that the music I make is appreciated means the world to me and a Grammy nomination is a giant hug that never ends. Thanks so much. What an honor!"
Blake was "completely shocked" and "honored" to get his Grammy nod for "Over." "It's one of the most challenging vocals of my career!" Blake says. "Thank you so much."
The Grammy Awards will be handed out live on CBS February 10 in Los Angeles.
Copyright 2012 ABC News Radio