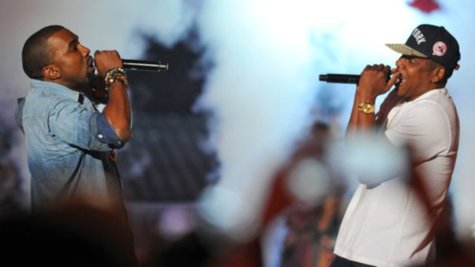 Watching the Throne in their just-released music video for "Ni**as in Paris" may cause you to go into a seizure. No, really. The highly-anticipated clip begins with a cautionary note: "WARNING... THIS VIDEO HAS BEEN IDENTIFIED BY EPILEPSY ACTION TO POTENTIALLY TRIGGER SEIZURES FOR PEOPLE WITH PHOTOSENSITIVE EPILEPSY... VIEWER DISCRETION IS ADVISED."
The pulsating lights, screen-engulfing graphics and kaleidoscope camera tricks certainly make for a dizzying view. Viewers who stick around, though, can check out live concert footage from Jay and 'Ye's sold-out Watch the Throne show at the Staples Center in Los Angeles, where the super duo reportedly performed "Ni**as in Paris" 10 times back in December. In a city known for its models, perhaps its no surprise that the crowd is overrun with beautiful women going wild to the fan-favorite track.
"Roc-A-Fella Records, it's a glorious occasion," Kanye shouts to the crowd as the clip closes.
Copyright 2012 ABC News Radio