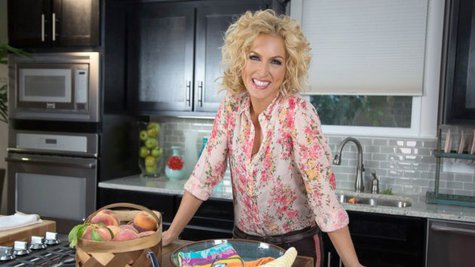 Little Big Town 's Kimberly Schlapman took some time out from her own cooking show on GAC, Kimberly's Simply Southern , to be a guest in Paula Deen 's kitchen on Thursday. Kimberly tweeted , "I'm having a dream-come-true day!" and called Paula her "idol."
Paula tweeted a picture of herself with Kimberly on the set of her Food Network show, and Kimberly tweeted her back, "I can't believe that just happened! Thank u @Paula_Deen for sharing your kitchen w/me. I'm a happy girl!!"
We'll keep you posted on when to tune in for Kimberly's TV appearance with Paula Deen. Kimberly's Simply Southern airs Saturday afternoons at 1 ET on GAC.
Copyright 2012 ABC News Radio