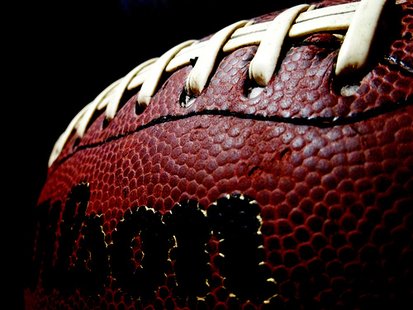 Lion's safety Louis Delmas and receiver Calvin Johnson missed practice again Thursday. Delmas, who re-injured his left knee last month against the Seahawks, is not expected to play on Sunday at Minnesota. However, Johnson looks to be ready to go up against the Vikings despite a sore knee.
Receiver Titus Young and defensive tackle Corey Williams also missed practice yesterday because of injuries. Both players are listed as questionable. And Detroit defensive tackle Ndamukong Suh has been named the NFL's dirtiest player again. According to the Sporting News' mid-season player poll, 32 of the 103 players polled named Suh, who has been fined and suspended by the league multiple times for illegal hits. He was voted dirtiest player last season as well.
Week Ten of the season got started last night at Jacksonville, where the Indianapolis Colts rolled over the hapless Jaguars 27-to-10. The 6-and-3 Colts, under rookie quarterback Andrew Luck, are 5-and-1 since head coach Chuck Pagano left the team to go through treatment for leukemia. The Jags have lost six straight to slump to 1-and-8.