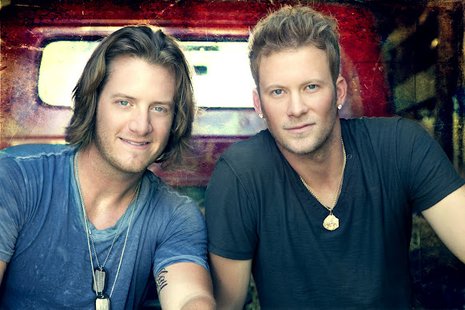 With Florida Georgia Line 's debut hit "Cruise" rocketing up the charts, the duo's Brian Kelley admits that writing the song was rather effortless.
"You kind of thank the songwriting gods, 'cause that one kind of fell out of the sky," he recalls. "We were in the middle of writing another song, and a line just kind of came out and we rolled with it."
Brian says he and musical partner Tyler Hubbard did have some personal experience to draw from when they started crafting "Cruise."
"I know he likes riding on his motorcycle," he says. "He'll cruise with his truck and windows down. I love just getting out and hitting some back roads anywhere. We're always gonna have our music up and windows down. It's refreshing man. There's nothing really better than that."
This Thursday, the duo plays a sold out show at Nashville's esteemed Exit In.
Copyright 2012 ABC News Radio