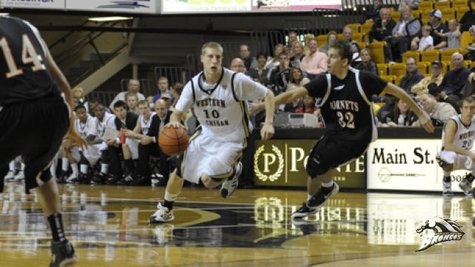 Western Michigan last night managed to hold on for a 54-to-53 win at home overHigh Point. The victory was the fifth straight for the 5-and-1 Broncos and followed an 11-day layoff.
Brandon Pokley had a game-high 12 points for Western Michigan, which hosts Oakland University tomorrow afternoon before playing at Michigan next Tuesday.
Also last night, Notre Dame upset eighth-rankedKentucky64-to-50 inSouth Bendas the visiting Wildcats were held to a season-low 40% shooting from the field.