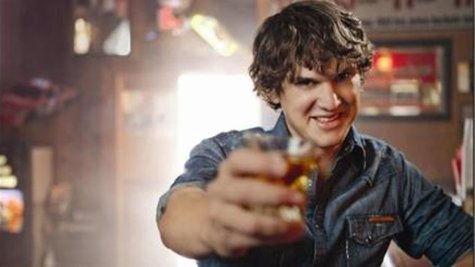 Newcomers Jon Pardi and Frankie Ballard are teaming up for the Tie One On tour launching October 4 in San Diego, CA. They've lined up dates through December with a special guest, new duo Miss Willie Brown.
"I can't wait to get back on the road," says Jon. "It's gonna be a rowdy, beer-drinkin' good time!"
Frankie agrees, saying, "I've always wanted to do an old-school package tour. That's what all my musical heroes did back in the day. Piled into two Cadillacs and hit the highway! At least we get to do it on a bus."
Go to JonPardi.com or FrankieBallard.com for tickets. Here are the dates:

10/4 -- San Diego, CA, Block No. 16
10/5 -- San Miguel, CA, The Ranch
10/6 -- Henderson, NV, Henderson Events Plaza
10/7 -- San Bernardino, CA, Brandin' Iron
10/9 -- Anaheim, CA, The Ranch Restaurant & Saloon
10/11 -- Folsom, CA, Powerhouse Pub
11/2 -- Auburn Hills, MI, Toby Keith's Bar & Grill
11/3 -- South Bend, IN, Toby Keith's Bar & Grill
11/9 -- Gulfport, MS, Jones Park
11/29 -- Saint Louis Park, MN, Toby Keith's Bar & Grill
11/30 -- Kansas City, MO, Beaumont Club
12/1 -- Fort Wayne, IN, Neon Armadillo
Copyright 2012 ABC News Radio