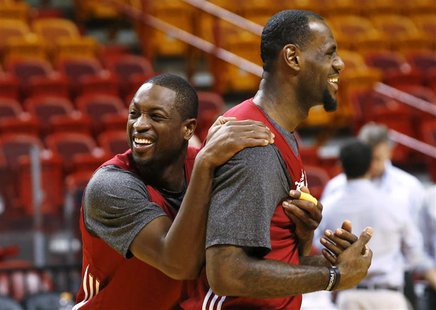 The Pistons have lost twice as many games as they've won this season in another disappointing campaign with one of the few highlights being their two victories in two outings with the Boston Celtics and Detroit plays tonight at Boston. Both of the wins for the 25-and-50 Pistons over the Celtics were at home, where by the way, Detroit has dropped eight straight.
The Pistons scored a rare road win Monday night with a 108-98 victory at Toronto. There were just 3 games around the league last night including Carmelo Anthony tying a career-high with 50 points as the Knicks downed the Heat 102-90 at Miami to win their ninth-straight game.
Miami, which had won seventeen straight at home, was once again without LeBron James, Dwyane Wade and Mario Chalmers, all sidelined with injuries.