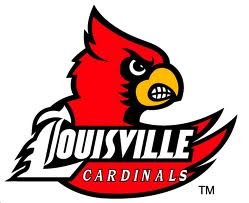 ATLANTA (WKZO) -- The Michigan Wolverines will have to wait until at least next year to win their first national championship since 1989. The Wolverines lost a 12-point first half lead to the Cardinals who stormed back late in the first half to defeat Michigan 82-76 Monday night in Atlanta.
National player of the year Trey Burke led Michigan with 24 points but it wasn't enough to stop Louisville's balanced attack. The Cardinals were led by Luke Hancock who once again was hot from beyond the 3-point-arc hitting 5-of-5 attempts en route to a 22 point night. The championship is Louisville's first since 1986 & Rick Pitino's first since 1996.
Pitino is now the first coach to win a national championship with 2 different teams having won his first with Kentucky in 1996. Michigan finished 31-8 on the season while Louisville ends it 35-5 as national champions.