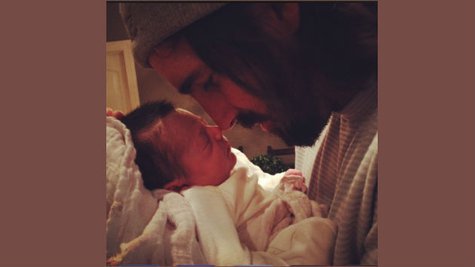 Jake Owen sings about the good times in life in his brand-new single, "Days of Gold," and that sentiment perfectly describes his personal life too. Jake and his wife, Lacey , welcomed their daughter Pearl last Thanksgiving. Since then, nothing has been the same in Jake's world.
"I've learned to be able to look at my own little girl and know that she looks back at me with love in her eyes," Jake says, "and that's probably the coolest thing, is when you can smile at your own daughter and see her smile right back at you. You know that she loves you."
Being a father has also taught Jake some lessons that come in handy in his professional life too.
He admits, "I've learned to be patient. I wasn't very patient before."
"Days of Gold" is the lead single from Jake's upcoming fourth album, due out later this year.
Copyright 2013 ABC News Radio