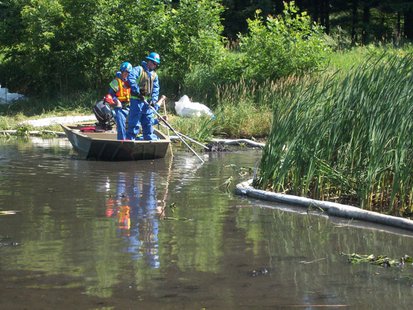 COMSTOCK (WKZO) -- The EPA has rejected Enbridge's request for an extension on a December 31st deadline to dredge the Kalamazoo River Delta.
The Pipeline firm asked for the extension because there has been resistance in Comstock to the construction of a dredge-pad next to Bell's Brewery.
Spokesman Jason Manshum says they need the dredge-pad to process the sediments, and then extra time to actually do the dredging. He says the river delta will be the largest of the five dredge sites on the river, and will take time to complete.
The EPA's Jeffrey Kimble says Enbridge is still in the process of seeking permits in Comstock and did not detail in their letter what alternative sites they have examined and why they were not pursued.
He says they would also need a firmer proposal for completion of the work in 2014 if the delay were granted.
He says they still haven't received a permit from the state yet and therefore Kimble says the request for a delay is premature.