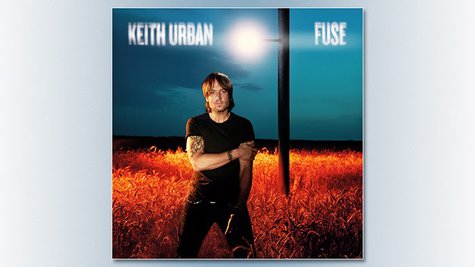 Keith Urban pushed himself to explore new sounds and work with new writers and producers on his upcoming album, Fuse . He shares that drive to forge a new creative path with his wife, Oscar winner Nicole Kidman , who continues to balance big budget roles with quirky and often dark indie projects.
Keith tells ABC News Radio, "She's really inspiring as an artist, because she's pretty fearless with her choices. She really is. I mean, I'm very inspired by that fearlessness to try something."
Since Keith and Nicole tied the knot in 2006, she has taken on diverse roles ranging from an Oscar-nominated turn as a grieving mother in Rabbit Hole to a glamorous role as a European film star in the movie musical, Nine . This fall, Nicole takes on the daunting task of bringing Princess Grace of Monaco to the big screen. It seems the only common theme among these parts is Nicole's curiosity.
"She only tries things that she's interested in," Keith explains, "and a lot of the times she gravitates towards things that she's terrified of, characters that she just does not want to play, people that she wants to explore but doesn't want to 'cause it's a little uncomfortable, she'll go there simply because of that, to break through that. I really find that very inspiring."
As for Keith, his own attempt at breaking down creative walls, Fuse , will be in stores September 10. The lead single, "Little Bit of Everything," is climbing the country chart fast.
Copyright 2013 ABC News Radio