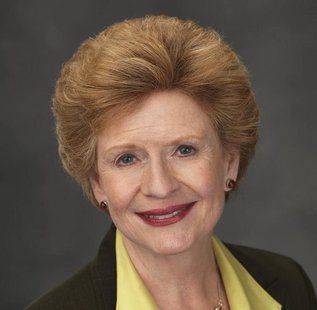 KALAMAZOO (WKZO) -- Michigan Senator Debbie Stabenow will be visiting Kalamazoo tomorrow Tuesday to visit Kalamazoo's Farmers Market and to talk about locally grown food, and how it helps boost the local economy.
She says if every household just spend $10 a week on locally grown food it would generate $40-million dollars in economic activity in Michigan.
Also likely to come-up, congressional inaction on the Farm Bill, which has cleared in the Senate and gotten stuck in the House, where food programs that thousands in Kalamazoo depend on are in jeopardy.
Inaction on Immigration reform is also an issue down on the farm, where there is a danger that some of Michigan's bumper crop of fruit could rot on the trees if there are no farm workers to pick them this fall.