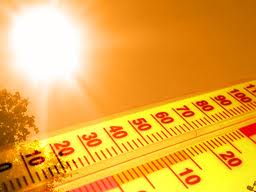 DEARBORN (WKZO) -- Summer weather has returned after nearly a month of more moderate temperatures than normal during the dog days of July and August.
This cooler than normal pattern hasn't exactly been a burden with highs in the 70's, great sleeping weather at night, and all the savings from not having to run the air conditioner, but It has been an unusual summer.
Nancy Cain at AAA says despite the below normal temperatures, it doesn't seem to have hurt tourism, and may have been an improvement on last year's blistering temperatures.
She says they won't know for sure until the numbers come in sometime next month.
THUNDER BAY (WKZO) -- Call him the "Glubenor". Rick Snyder got decked out in a rubber suit and scuba gear Tuesday and went diving at the site of an old ship wreck in the Thunder Bay Marine Sanctuary to promote underwater tourism in Michigan.During the dive, he visited the wreck of the Monohansett, a wooden cargo ship that sank in 1907. Its crew managed to survive the sinking.You can see a picture of the Glubenor at our website, WKZO.com
Photo credit: Wayne Lusardi, State Maritime Archaeologist, Thunder Bay National Marine Sanctuary/Michigan Department of Natural Resources