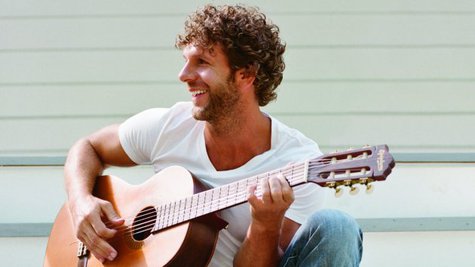 Billy Currington 's concerts are filled with hit after hit, but it's actually his latest choice of cover song that's bringing the house down these days. Before Daft Punk and Pharrell 's "Get Lucky" took over the pop airwaves this summer, Billy heard the song, liked it, and immediately played it for his band.
He says, "It was just starting to come out and the band was like, 'Man, that's groovin'.' So, we worked it up."
Unfortunately, the audience response to "Get Lucky" has gotten so huge, it's starting to eclipse his other hits.
"Good Directions' used to be my biggest song in the show, and now 'Get Lucky' is by far," Billy says with a laugh. "That tells you everybody that's coming to a 'country music show,' so to speak, they're listening to everything, too. It's all over the board."
Billy is actually relieved that his fans have such varied musical tastes, though, since he also covers the Jack Johnson song "Banana Pancakes" and duets with Willie Nelson on his upcoming album, We Are Tonight .
He says of his fans, "Everybody's mixed up just as much as I am."
Billy is currently climbing the country chart with "Hey Girl," the lead single from We Are Tonight , due out September 17.
Copyright 2013 ABC News Radio