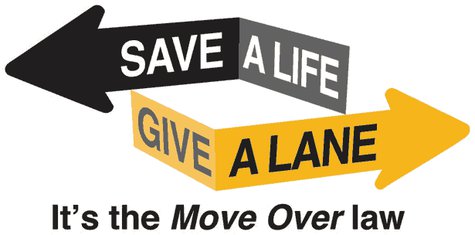 LANSING (WKZO) -- State Police have launched a campaign to get drivers to obey the law and move over or slow down when they pass emergency vehicles stopped by the side of the road.
State Trooper Drew Spencer barely survived getting struck by a wayward driver over the Labor Day weekend two years ago.
He says the Save a Life, Give a Lane Campaign is meant to raise awareness that drivers who don't move around or slow down can be ticketed.
Three of the last five officers to die in the state were killed by drivers who struck them as they worked traffic crashes or were giving out citations.