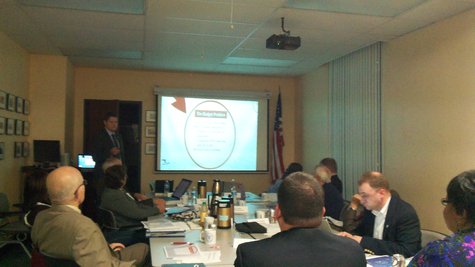 KALAMAZOO (WKZO) -- Federal Judge Stephen Rhodes is expected to rule today whether or not Detroit should be allowed to receive bankruptcy protection from the courts, and a lot of municipal officials will be watching.
Kalamazoo City Commissioners are vowing to learn from the Motor City's mistakes and make the hard decisions now that that will allow them to maintain city services and keep their promises to pensioners.
Vice Mayor Dave Anderson says Kalamazoo is in much better shape than Detroit, but also suffers from the same legacy costs and declining revenues that Detroit has seen.
The difference is that Kalamazoo Officials plan to do something about the problems before it becomes a crisis. .
Monday Commissioners got an overview of the budget for 2014, which included planning and projections through the next five to 15 years.
It also includes more staff and departmental budget cuts for the coming year to erase a 2.9-million dollar short term deficit.
They plan a day long budget discussion a week from Thursday, and a public hearing and perhaps final approval on December 16th.
Long term they plan to appoint a task force to begin a community discussion on what it will take to maintain city services and meet their commitments to pensioners.