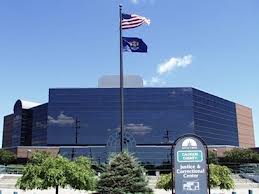 CALHOUN COUNTY (WKZO) -- A suspected drunk driver from Marshall was arrested for crashing into a home in Marengo Township and winding up partially parked in the home's living room.
It happened at about 1:40 Sunday morning in the 16-thousand block of 24-Mile Road.
Deputies say the 24-year-old driver lost control as he was headed southbound, struck the front steps of the home and punched out a section of the wall in the front of the home.
There were no injuries in the car or in the home. The driver was arrested at the scene for drunken driving and incarcerated in the County Jail.