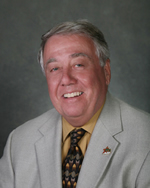 PORTAGE (WKZO) -- The Portage school community is mourning the death of School Trustee Tom Eddy, who passed away over the weekend.
After retiring from the Board of Education a few years ago, Eddy ran again to restore trust to the organization after the district lost several Superintendents and Board Presidents to infighting and scandal.
Eddy had served as Board President, and was currently board Secretary.
He was 66. Funeral arrangements are pending..
Portage School Trustees had already scheduled a policy meeting at 5 p.m. and a regular board meeting this evening.
They have are expected to discuss how they will fill Eddy's seat on the board.
They have 30-days to pick someone to fill out the remainder of his term.