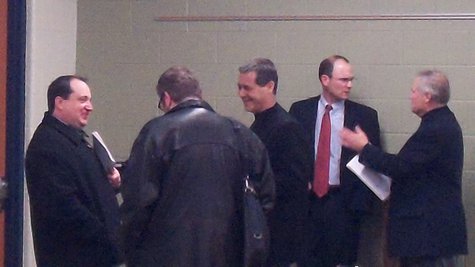 PORTAGE (WKZO) -- Portage School Trustees say their friend and colleague, Tom Eddy will be sorely missed.
Eddy died over the weekend visiting relatives near Detroit. They said he was a true community volunteer and cheerleader for Portage Public Schools.
The school code only gives them 30-days to fill the vacancy created by Eddy's death. It will have to be scheduled around the holidays and board member vacations.
Board President Bo Snyder says interested citizens will have two weeks to submit an application. The deadline is noon on December 23rd.
Blank forms should be available at noon today at their website and at their administration building.
The winning candidate will serve until the November election. The final two years of Tom Eddy's term will be filled by voters.
Board members will narrow the list of applicants to the few they want to interview in the swing week between Christmas and New Years.
Final interviews and a selection will be made on January 6th, the last day before their 30 day deadline.
.