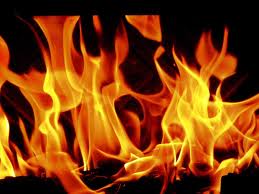 SPRINGFIELD (WKZO) -- Firefighters from four departments turned out to work in shifts to put out a house fire in Springfield.
They not only had to battle the flames but the cold as well.
The fire was reported early Monday afternoon in the rear of a home in the 400 block of 24th Street. It soon spread to the front of the building.
Fire crews from Springfield, The Air National Guard, the V.A. and Bedford Township all contributed to the effort.
The initial investigation suggests careless smoking was the cause.