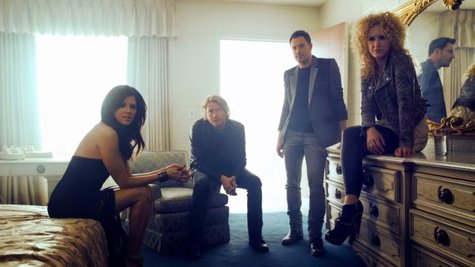 Little Big Town is set to present a panel on perseverance at the 2014 Country Radio Seminar in Nashville. It's a topic they know a lot about.
LBT formed as a band in the late '90s, but they didn't earn their first #1 hits until they released their latest album, Tornado . In that time, the band overcame record label changes, the death of Kimberly Schlapman 's husband, and a lot of behind-the-scenes changes.
Little Big Town says, "It's an honor to be asked to be a part of CRS this year and especially the chance to share some of our story as a band through the last 14 years. It's definitely been about perseverance for us."
Little Big Town's panel discussion is open only to registrants of Country Radio Seminar, taking place in downtown Nashville February 19 through 21.
Copyright 2013 ABC News Radio