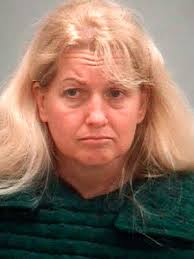 BEULAH, MICHIGAN (WKZO) -- A former Battle Creek woman who is charged with trying to kill herself and her autistic daughter has been found mentally competent to stand trial in Benzie County.
Police found Kelli Stapleton and her 14-year-old daughter, Isabelle,unconscious in a van, with two charcoal grills inside producing lethal levels of CO-2 in September.
Mrs. Stapleton was arrested for attempted murder after she was released from the hospital.
Stapleton had a blog called "The Status Woe" that she used to chronicle the demands and frustrations of trying to raise her daughter, who could be physically violent, while dealing with agencies and insurance carriers that were supposed to be providing help.
Friends and relatives have rallied to her cause, raising money to hire a lawyer.