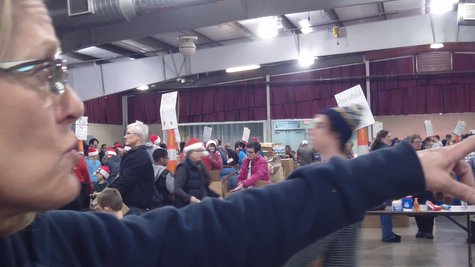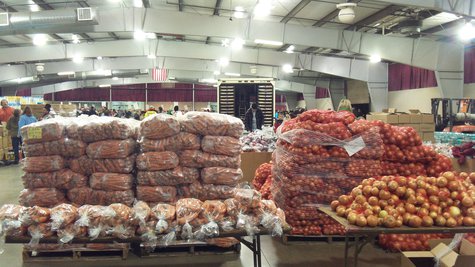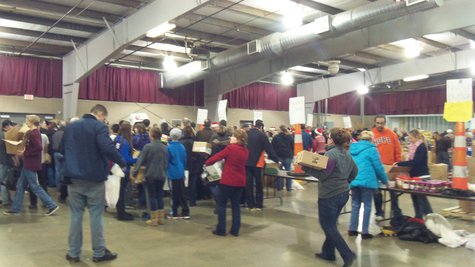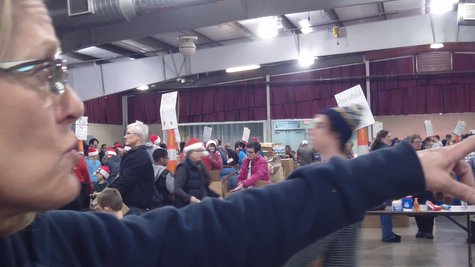 KALAMAZOO (WKZO) -- The Greater Kalamazoo Holiday Food Drive looked like they would be short of cash and peanut butter this year, but Harold West says less than 24-hours after they put out the call, the needs were met and then some.
They had school districts and Meijers producing hundreds of jars of Peanut Butter and they even had a local fraternity spontaneously raise cash with a Kegger.
He says many of the 15-hundred families they serve are the working poor, hourly minimum wage earners, who aren't even getting that.
Hundreds turned out Friday night and hundreds more Saturday morning to Pack and deliver the tons of canned and perishable products that have been contributed by school children and other organizations in the community.
One of the organizers, Christine Enstrom-West says each of the families get two boxes that includes several cuts of meat, a variety of fresh vegetables, a bag of potatoes, fruit, nuts canned goods, cereal and even candy for the kids.
It should be enough food to get a family through the week.
Kalamazoo's Holiday Food drive is by far the biggest holiday food effort in Michigan if not the Midwest and it gives a big lift to everyone involved, from the families who turn out every year to give of their time to sort food, to the 15-hundred families who can be assured that they will have good nutritious meals on the table all through the holidays.