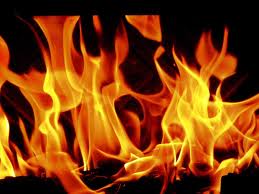 EMMET TOWNSHIP (WKZO) -- A power outage is indirectly being blamed for a home fire on Division Drive in EmmetTownship that broke out about 2 p.m. Sunday.
Family members say the fire began in a bedroom where they were running a generator.
Five people escaped the flames. The home was severely damaged.