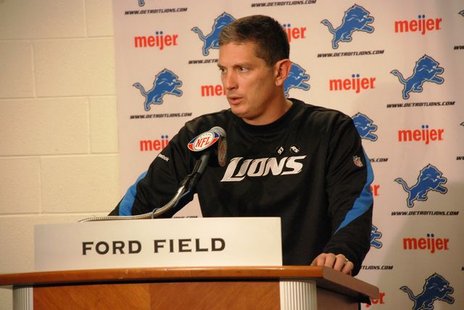 DETROIT, MI (WTVB) - The Detroit Lion's free fall continued yesterday with another late collapse as they were eliminated from playoff contention with a 23-20 overtime loss to the New York Giants at Ford Field. A 45-yard field goal by the Giants midway through the extra period sent Detroit to its fifth defeat in six games. Each of those losses saw the Lions blow 4th quarter leads.
It appeared they were ready to nail down a must-win victory yesterday but with just under 5 minutes to play in the 4th quarter, Detroit quarterback Matthew Stafford threw an off target pass high and wide and it was intercepted and returned 38-yards for a touchdown that allowed the Giants to tie the game at 20-20. Stafford has had 11 of his passes picked off in the last 5 games.
Detroit's meltdown after a 6-3 start left them needing outside help to make the playoffs and they got it yesterday when both the Bears and the Packers lost. But it became a moot point when the Giants prevailed, leaving Chicago and Green Bay to settle the NFC North next Sunday at Soldier Field.
It may be difficult for Detroit coach Jim Schwartz to keep his job for a sixth season in Detroit, even though he has two years left on his contract that ESPN says is worth $12-million. The Lions will finish out the season next weekend at Minnesota.
Last night, the Bears were pounded at Philadelphia 54-11 while earlier at Lambeau Field, the Packers lost 38-31 to Pittsburgh.
Peyton Manning threw four touchdown passes in Denver's victory at Houston to set a new NFL single season record in that category. The 4 time league MVP now has 51 for the campaign, surpassing Tom Brady's previous mark of 50 set in 2007.
Week 16 wraps up tonight with Atlanta at San Francisco.