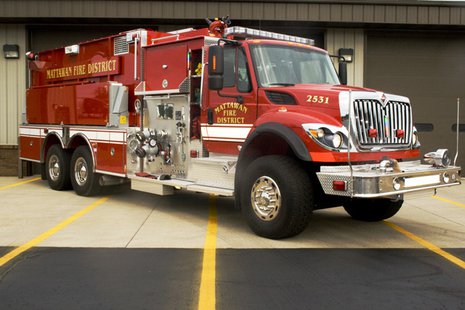 MATTAWAN (WKZO) -- A married couple from Mattawan and their four children were able to save themselves and fire crews were able to save their Christmas Tree and their presents, but they had to unwrap those presents at a relative's home because their rental home on Concord is no longer livable.
Early Christmas Day, firefighters had to battle for sometime to get at the stubborn attic fire, that they believe was the result of an electrical malfunction.
Firefighters were also able to save some family pictures but not much else survived the flames, smoke and water.