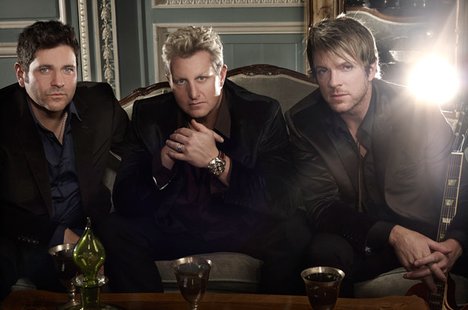 After more than a decade of scoring hit after hit, the members of Rascal Flatts know when one of their songs connects with fans. Lead singer Gary LeVox sees the connection when they perform their latest single, "Changed," every night on the road.
He tells Billboard , "I look so forward to that part of the show. You see grown men and young kids crying at the power of music and what it does to people is absolutely phenomenal."
The Flatts are hearing from their fans in other ways about the power of "Changed." One guy even e-mailed the band telling them the song's message of hope convinced him to decide against committing suicide.
Says Gary, "To have that impact on someone that is thinking about ending their own life is really unbelievable, it truly is."
"Changed" is the title cut from Rascal Flatts' latest album and the title of their current tour as well. Check RascalFlatts.com for tour dates.
Copyright 2013 ABC News Radio