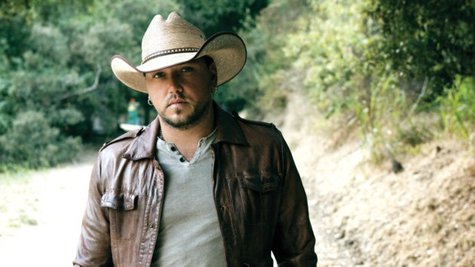 Jason Aldean is going back to his senior year of high school with his brand-new single "1994." The song brings in hip-hop elements Jason first visited on "Dirt Road Anthem," but "1994" has a much lighter vibe. In fact, Jason nearly fell out of his chair laughing when he heard the songwriter demo for the song, which name checks '90s country hitmaker Joe Diffie in the chorus.
Looking back on that era, Jason says, "Joe Diffie was rocking a sick mullet, and he was hotter than ever…just putting out monster hit after monster hit. It totally takes me back to those days, and it makes me smile every time I hear it."
Jason will perform "1994" on NBC's Today next Tuesday followed by a performance on Late Night with Jimmy Fallon Wednesday. It's the latest single from his platinum album, Night Train .
Copyright 2013 ABC News Radio