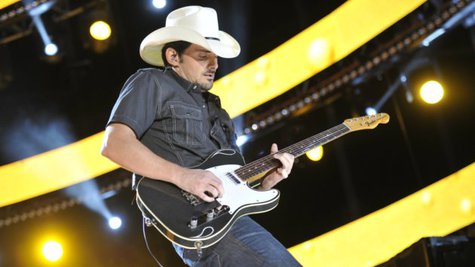 Brad Paisley 's latest hit, "Beat This Summer," has become an anthem for country fans as they soak up the sun on the beach or the lake. It's also the centerpiece of Brad's set list on his Beat This Summer tour, but the song serves a reminder that there's no such thing as an endless summer.
"There's always a sense in the summertime that there's a time limit," Brad says. "That the time is gonna run out. That eventually you're going back to school or you're going back to work, and it's going to get cold, and you're going to put on a jacket, and you're not going to think about the things you're thinking about in the summer."
Though the end of summer is always a bummer, Brad adds, "Make the most of it everybody. There's only a few weeks left."
Brad is taking a little time off the road to enjoy the 4th of July holiday with his family. He gets back on the road July 12 with a show in Darien Lake, NY.
Copyright 2013 ABC News Radio