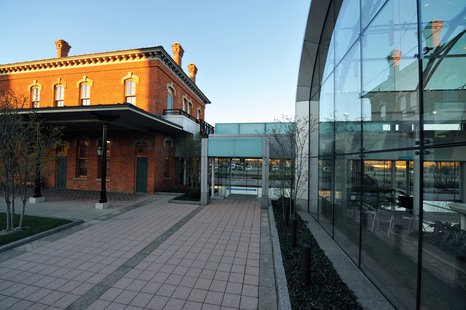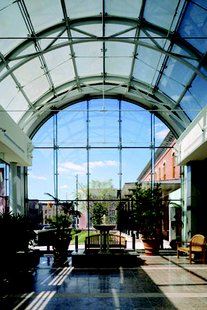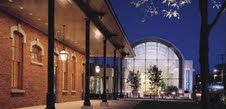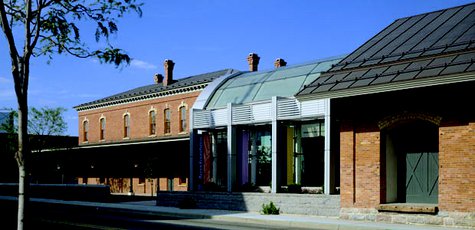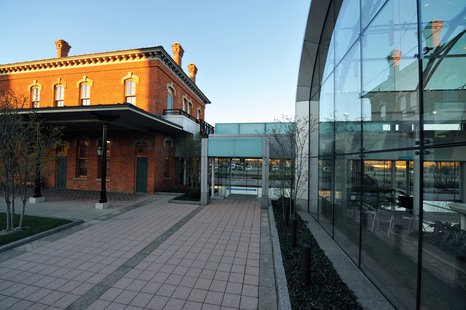 KALAMAZOO (WKZO) -- The Depot in Kalamazoo has been around since 1874, beginning its life as a hub for the community, connecting it with the outside world. Since then it has been repurposed and recycled to serve a number of functions, from restaurant to night club to rock venue.
Most recently, after reconstruction, restoration and renovation, it became the home of Jon Stryker's Arcus Foundation. Soon it will have a new occupant.
With the construction of the new Stryker Center on the K-College Campus, they will have a new home, and They were looking for someone who would and could occupy and maintain the Depot. .
This week the announcement came that Jon Stryker would be donate the building to the Kalamazoo Community Foundation, with a millon dollars to fund the transition. Foundation President and CEO Carrie Pickett - Erway says is an amazing gift.
Moving everyone in and out will apparently involve a lot more than just renting a couple of Trucks and moving files.
She says there are other non-profits currently occupying space in the warehouse portion of the building and they will be given plenty of time to find new homes. Then they plan to spend another 6 to 8 months on renovations and remodeling to make it work for the Foundation.
Currently the Kalamazoo Community Foundation rents space in a downtown bank building in an upper floor. This move will give them a much more visable presence in the community for the first time, a home with a street scape and a front door.
Pickett-Erway says "Making our home in the iconic Depot, a visible and accessible symbol of Kalamazoo's history and promise, will deepen our connection to grantees, donors and community groups,"
She says the gift is more proof of the generosity and community dedication of Jon Stryker and his Arcus Foundation.