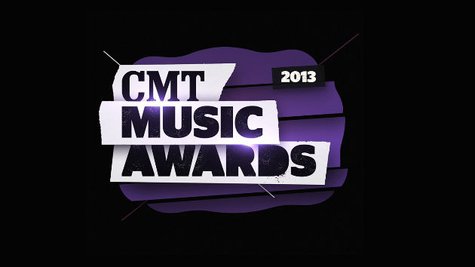 Jason Aldean is kicking off Wednesday night's CMT Music Awards with his friend Lenny Kravitz . Florida Georgia Line is teaming up with their pal, rapper Nelly , to perform the "Cruise" remix later in the show. This gig is a dream come true for Florida Georgia Line's Brian Kelley and Tyler Hubbard , who actually used to sneak in without a ticket to watch the CMT Music Awards at Nashville's Bridgestone Arena.
Brian says, " We've had some good times here. So, it feels good to be a part of the country music family. CMT's been very good to us, so we're excited about the night."
As for what fans can expect from their performance, Nelly tells viewers to expect a lot of energy onstage.
"We're gonna have a lot of fun," he says. "It's the guys', I guess, first year of making the rounds so to speak. So, I know they're real excited. I'm real excited to be here."
Carrie Underwood is dedicating her CMT Music Awards performance of "See You Again" to those affected by the recent, deadly tornadoes in her home state of Oklahoma. The emotional impact of the song will be heightened by the choir backing Carrie up on the song.
She says, "I've never done the choir thing before. I'm really excited that it's for something special and it's for the CMT Awards."
Images of people helping out in the wake of the tornadoes will play on the screen behind Carrie as she sings, but she can't bring herself to really look at those photos until her performance is over.
"If I know that that's going on behind me, I don't know if I'll be able to keep singing," Carrie explains, "So, I think I'll watch it back and be like, 'Wow.'"
Lady Antebellum is feeling the pressure to top their previous CMT Music Awards performances, including last year's mashup of "We Owned the Night" with pop group Hot Chelle Rae 's song "Tonight, Tonight." The year before that, Lady A got loose with a performance of Prince 's "Kiss" after singing "Just a Kiss" on the show.
Band member Charles Kelley tells ABC News Radio, "We've always has probably our most fun performances there. You do have to kind of come up with something fun and different."
Charles' band mate Hillary Scott feels the fans in the audience at the CMT Music Awards really help the show take on a party atmosphere. A lot of those fans will be sticking around for the CMA Music Festival all this week in Nashville too.
"It's the highest energy," Hillary says of the CMT Music Awards crowd. "They're so excited because they have sacrificed their time and their finances to come to Nashville and be a part of this huge festival." (LADY ANTEBELLUM AUDIO IS EXCLUSIVE)
Darius Rucker , Little Big Town , Luke Bryan , Kacey Musgraves and Taylor Swift are among the other stars performing on Wednesday night's CMT Music Awards. Keith Urban will deliver his latest single, "Little Bit of Everything," and Hunter Hayes will entertain fans on the outdoor stage with his latest single, "I Want Crazy." Also, Ashley Monroe , Cassadee Pope , Dustin Lynch , Kree Harrison , Love and Theft and Randy Houser will give abbreviated performances on the Nationwide Insurance stage during the show.
Look for a host of stars, including Reba , Blake Shelton , Kelsey Grammer , Dr. Drew , Vince Vaughn and Lorraine Bracco to take part in the show opening. Presenters include Kellie Pickler , Kevin and Michael Bacon of The Bacon Brothers , Larry the Cable Guy , Lisa Marie Presley , AnnaSophia Robb , Cassadee Pope , Ed Sheeran , Jana Kramer , Kenny Rogers , Sheryl Crow and The Band Perry among others.
Jason Aldean co-hosts the 2013 CMT Music Awards with actress Kristen Bell Wednesday night at 8 p.m. ET on CMT and CMT.com .
Copyright 2013 ABC News Radio