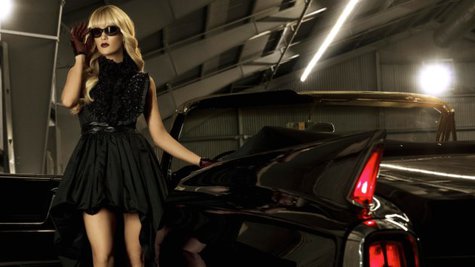 Carrie Underwood can thank her father for turning her on to the Rolling Stones . Her dad constantly sang and played the band's music when she was growing up in Oklahoma.
"I feel like they've always been in my life since birth," says Carrie, "My dad is and was a huge fan and was always singing their songs around the house. So, I grew up having their music around me, all the time."
That early exposure to the band's music led Carrie to accept an invitation to join the Stones on stage during their recent show in Toronto. Carrie teamed up with lead singer Mick Jagger to trade vocals on the Rolling Stones classic, "It's Only Rock 'N Roll (but I Like It)."
She says, "It was just such an amazing experience, and they were so nice and did everything they could to make me feel right at home."
Carrie adds, "It was one of the most amazing moments of my life."
Copyright 2013 ABC News Radio