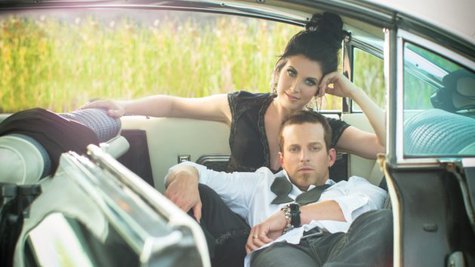 Thompson Square is having fun with their new single, "Everything I Shouldn't Be Thinking About." It's the first time the married duo has sung about what goes on behind closed doors, but Thompson Square's Keifer Thompson plans to lay it all out there with wife Shawna Thompson in their new video for the song.
He says with a laugh, "We're gonna have sex on camera. They have those little blurry squares, don't they? That's what those are for!"
Keifer is only joking about getting intimate with his wife on camera, but the couple plans to get flirty in the new clip. Shawna describes the style of the new video as kind of Mad Men -ish.
Keifer adds, "We just want to have fun with this one. It's going to kind of play itself out like it should."
Look for the duo's new video to premiere in the coming weeks. "Everything I Shouldn't Be Thinking About" is the second single from Thompson Square's sophomore album, Just Feels Good , now in stores.
Copyright 2013 ABC News Radio