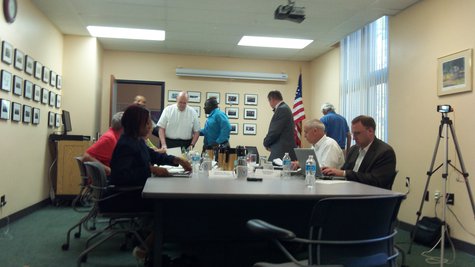 KALAMAZOO (WKZO) -- After four solid hours of interviewing executive headhunters, Kalamazoo City Commissioners did not want to make a rush to judgment Monday night.
They will wait a few days, and think over what they have heard, before picking their favorite.
Mayor Bobby Hopewell says they have a lot to consider. He says the consultants had obviously done their research this time.
Commissioners will meet at 5:45 Thursday evening to try and pick a search firm that will find them not just a proficient manager, but one that fits with the community.
The first search firm was terminated because they failed to produce the quality candidates the commission is looking for.