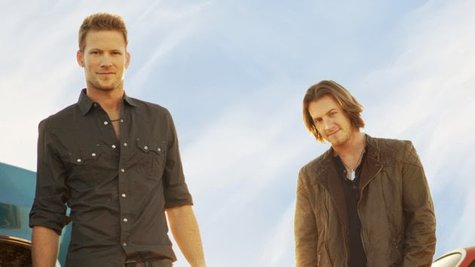 Florida Georgia Line 's Brian Kelley and Tyler Hubbard are best friends as well as duo partners, so they know a few fun secrets about each other. Brian reveals that Tyler used to play saxophone, telling People , "He used to be a little Kenny G!"
Brian is spilling Tyler's nickname: "The Hurricane."
"He will very frequently spill a drink or two. That's how he picks up girls," Brian explains with a big laugh. "I'm the clean-up guy."
Florida Georgia Line plays a run of shows in Canada this weekend.
Copyright 2013 ABC News Radio