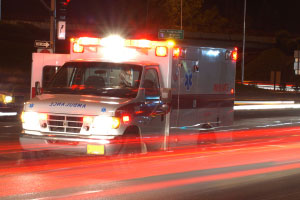 MARSHALL, MI (WKZO) -- They say the show must go on, and it still may, but this weekend's performance of "Straight from the Horse's Mouth" which was to be staged by students from Pennfield High School had to be canceled after several cast members were involved in a two vehicle collision.
Police say the van they were riding in collided with a pick-up truck as both vehicles were trying to pull into the Denny's restaurant from opposite directions on Old U.S. 27 near County Line Road Friday evening. Four 18-year-olds received non-life threatening injuries and a 15-year-old sought her own treatment.
Detectives were at the scene until early Sunday morning, apparently letting forensic crews go over the house looking for evidence.