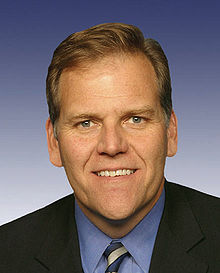 WASHINGTON, D.C.(WTVB) - It has only been a few days since Senator Carl Levin announced he would not be running for reelection, and already the field of candidates has shifted several times, and it may many times more before the primary.
A robo-poll of republicans shows Congrressman Mike Rogers in the lead with 31% and Lawyer Scott Romney close behind at 30%. Terri Lynn Land gets about 20% and the first to announce, Justin Amash is last in the polling at 12%. Another Poll shows that Jennifer Granholm was by far the favorite democratic candidate for the seat, beating all republicans as well, but she lives in California and is not expected to run.
But even before the results were released, Scott Romney announced he has checked it out and decided it's not for him.