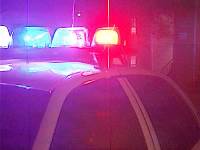 OTTAWA COUNTY, MI (WKZO) -- Holland Police are ending the search for Emelene Van Dyke, and removing her name from the National Missing Persons Database.
The mother of three has been contacted by police in Roswell, New Mexico after they spotted her car entering a motel parking lot, and she says she is fine. That she left of her own free will, isn't under duress, and that she just wanted to "unplug" and get away for a while, and that she might not return.
The 36-year-old has been missing since Valentine's Day, just over a month ago. Her ex-husband has custody of the kids. She has reportedly contacted her family to let them know she is O.K. The first clue she was alive and in the Southwest, was a snapshot taken by an automated license plate reader in New Mexico last week.