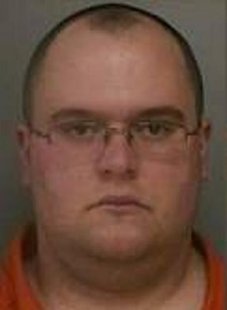 BATTLE CREEK (WKZO) -- A former nurse at the Calhoun County Jail has filed a federal lawsuit, claiming she was fired because she raised questions about the behavior of then Corrections Officer Troy Pope, who now faces multiple criminal sexual conduct counts for allegedly accosting at least two under aged males, before he went into the family business.
Mary Buckingham claims she complained about Pope, saying he would watch pornography on jail computers. Buckingham claims she was targeted because at the time, Pope's father, Thomas Pope was undersheriff.
TV-8 has interviewed a former inmate, Ian Osborne, who also claims he complained about Pope's inappropriate behavior last year, when he escorted him to showers, and nothing was done.
It wasn't until after the new sheriff and undersheriff took over January first, and his dad retired that State Police were asked to investigate the younger Pope, eventually resulting in the charges he now faces.