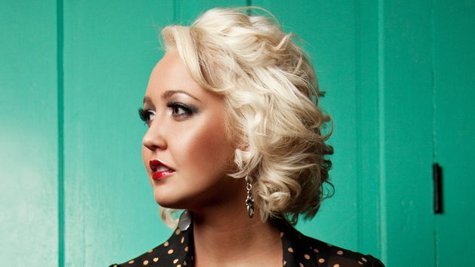 Meghan Linsey of Steel Magnolia fame lets her soulful side show on "Baby Get Out," her new collaboration with The Voice finalist, Cody Belew . Meghan knew Cody before he made his small screen debut, and they decided to get together to write after he made the top eight on The Voice last season. The result from that session was "Baby Get Out."
Meghan tells ABC News Radio, "It came out so good, Cody decided to release it as a single and feature me on it, which was really cool."
"Baby Get Out" is just the first taste of Meghan's upcoming solo project. Her Steel Magnolia duo partner Joshua Scott Jones has already finished his solo album. Meghan and Joshua ended their engagement, though they continue to tour together.
As for what fans can expect from Meghan's album, she plans to draw inspiration from her childhood spent in Louisiana.
Meghan says of her early musical experiences in New Orleans, "Everything was very soul-influenced, and I got to do a little bit of that with Steel Mag, but I feel like with this, I get to kinda let loose a little more and do a little bit more of that. It is more freeing 'cause you can wail a little bit more."
For the latest details on Meghan's solo projects, head over to MeghanLinsey.com .
Copyright 2013 ABC News Radio