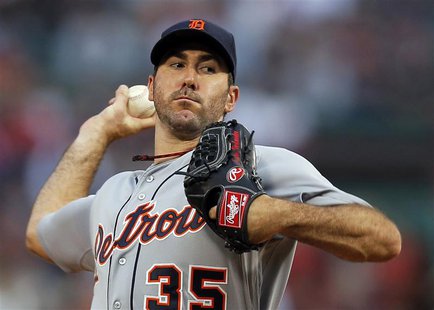 DETROIT, MI (WKZO) - The Detroit Tigers have made Justin Verlander the highest paid pitcher in major league baseball history.
The seven year deal is worth a reported 180-million dollars with a vesting option on the eighth year worth 20-million.
Verlander has been the most productive pitcher in the major leagues over the last two seasons, and won the AL Cy Young Award in 2011.