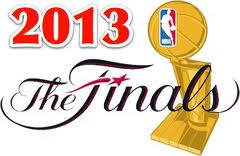 Tuesday's playoff schedule featured a pair of Game 5's from the Western Conference. Down 3-1 in the series, the Denver Nuggets forced a Game 6 with a hard-fought 107-101 win over the Golden State Warriors.
And the Memphis Grizzlies got past the Los Angeles Clippers 103-to-93 to take a 3-2 series lead. And the Pistons have begun the search to replace former head coach Lawrence Frank.
According to the "Detroit News," Nate McMillan, who coached the Portland Trail Blazers from 2005-2012 interviewed for the position yesterday.
Monday, former Pistons player and current Suns interim coach Lindsey Hunter met with team officials. Frank was fired earlier last month after Detroit finished the season with a 29-and-53 record.